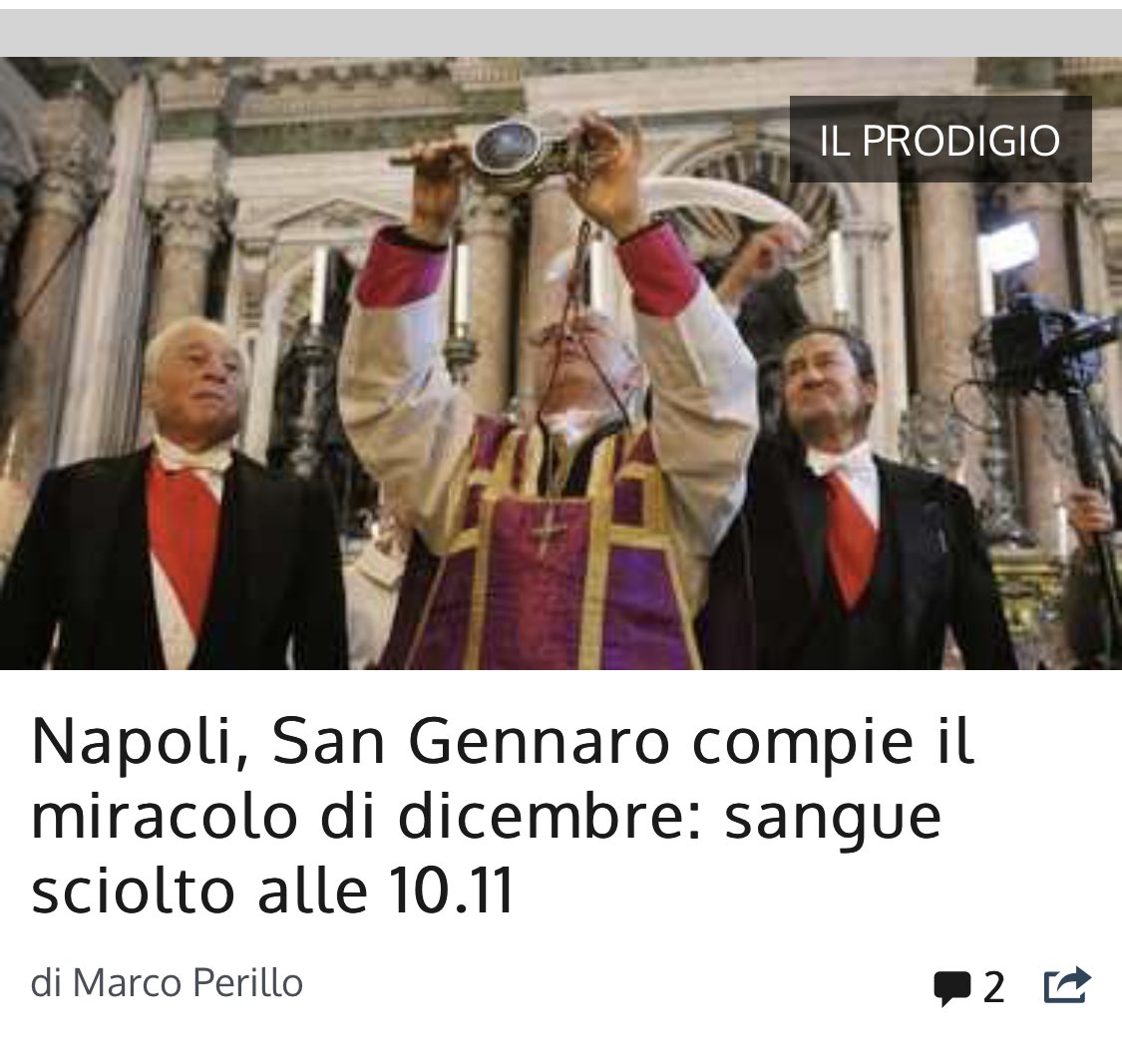 The Blood of St Januarius is to Liquefy at Naples Cathedral three times a year:
19 September (Saint Januarius's Day, commemorating his martyrdom)
16 December (celebrating his patronage of Naples and its archdiocese)
Saturday before the First Sunday of May (commemorating the reunification of his relics)
If the
Blood of St Januarius fails to liquefy = DOOM for Naples.
On 16 December the blood of San Gennaro did liquefy: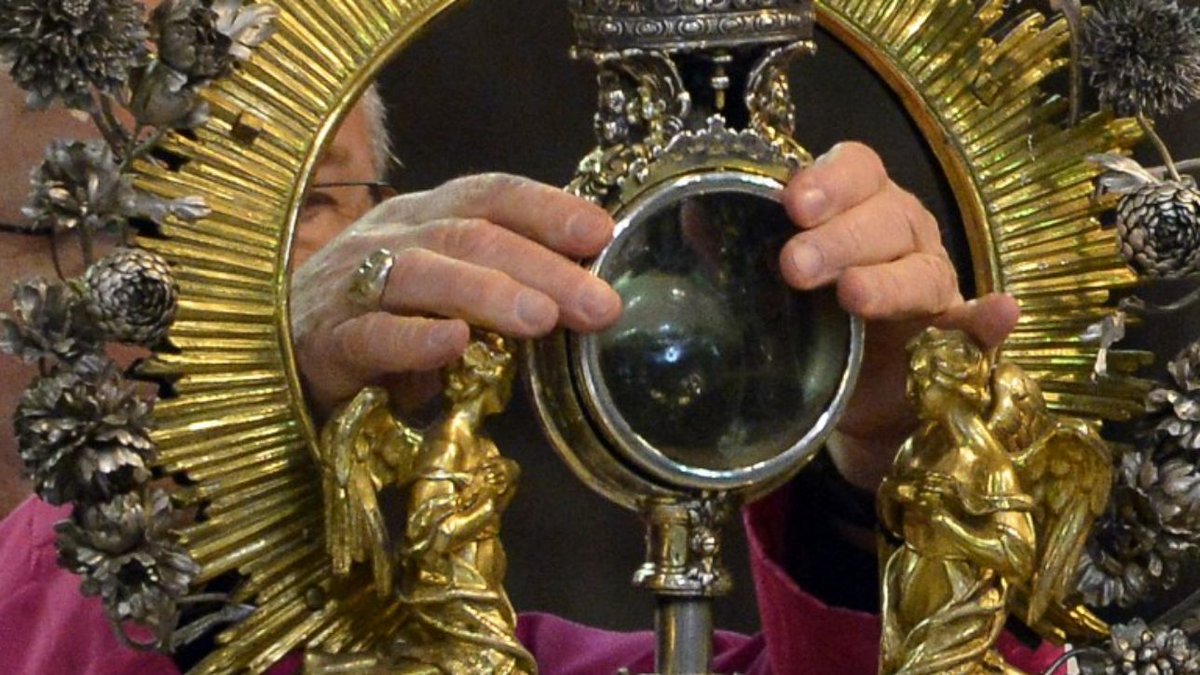 That makes it three times in 2018.
The only Doom event was this on 19 September....
When Cardinal Sepe fell deathly ill......