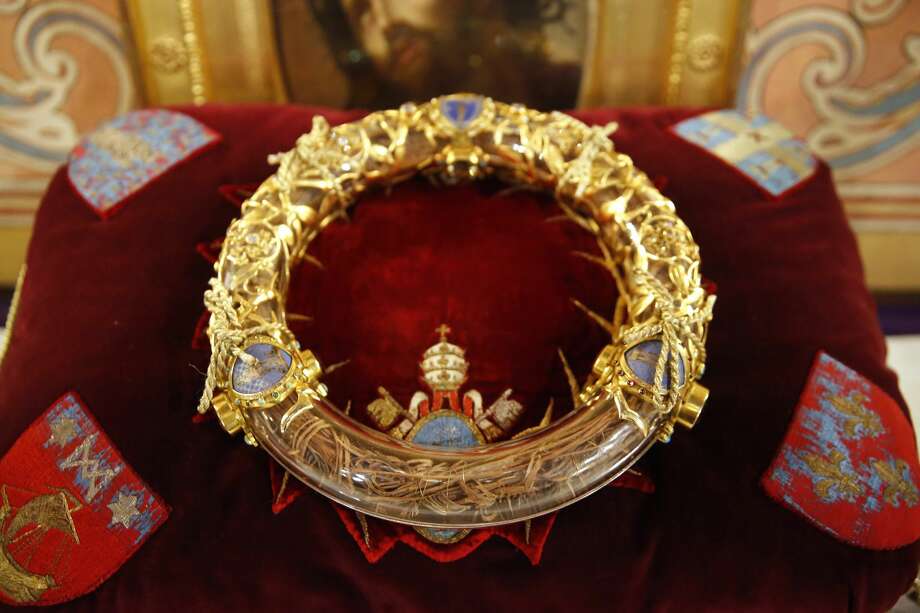 Holy Crown Of Thorns
Paris will burn.
Our Lady of La Salette 19 Sept. 1846
(Published by Mélanie 1879)
Churches Will Be Locked Up Or Desecrated.
Our Lady of La Salette 19 Sept. 1846
(Published by Mélanie 1879)
After a massive fire broke out at Notre Dame Cathedral Monday, it was clear the exterior of the structure had been devastated. But as the fire continued to burn for hours, people feared artifacts and priceless art inside may have also been destroyed. Notre Dame was undergoing renovations at the time of the fire; scaffolding was visible amid the flames around the building's roof and spire. On Thursday, 16 religious statues were removed from the peak for the first time in over a century to be taken for cleaning, and therefore escaped the blaze. The statues represented the 12 apostles and four evangelists. As firefighters tried to stamp out the growing flames, Deputy Mayor Emmanuel Gregoire told BFMTV first responders were trying to salvage the art and other priceless pieces stored in the cathedral. The 850-year-old cathedral is home to irreplaceable works of art and is one of the world's most famous tourist attractions. Among the most celebrated artworks inside are its three stained-glass rose windows, placed high up on the west, north and south faces of the cathedral.
Source